The versitality of Stonehenge fabric
This week on QUILTsocial I'm going to be working with Northcott's newest addition to their Stonehenge family – Stonehenge Elements so today we're going to be talking about 10 ways to use Northcott's Stonehenge fabrics in your quilts.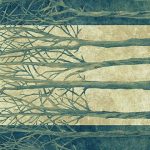 ​
| | |
| --- | --- |
| | Created by renowned Stonehenge designer, Linda Ludovico, Stonehenge Elements features a wide range of nature-inspired textures in two earthy palettes: Slate and Blue Planet. The progression of color and value in each palette allows subtle gradations in color. Existing Gradations colors coordinate directly with Elements. One palette is a combination of Blue Planet and Robin's Egg, while the other is from the Slate group. Each colorway also features co-ordinated wide backings. |
Such Possibilities!!
I've been very fortunate to be able to design with Northcott Stonehenge fabrics quite a few times. Here are some of the patterns that I've designed with these great fabrics: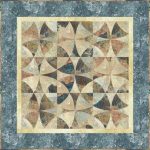 | | |
| --- | --- |
| | This beautiful pieced wallhanging was made using the Accuquilt Studio Cutter with Winding Ways #2 die. Templates are included in the pattern for those people who do not have access to the cutter. Pieced Quilt – 33″ x 33″ |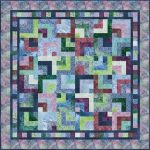 | | |
| --- | --- |
| | This lovely lap sized quilt uses one Stone Strips pack or one Jelly Roll and two additional fabrics for the borders. Pieced Quilt – 64″ x 64″ |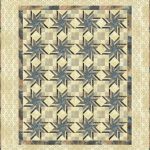 Sandstorm by Upper Canada Quiltworks

This stunning bed quilt was made using the Stonehenge Skins line of fabric from Northcott. Also looks amazing when made with batik fabrics! Pieced Quilt – 69″ x 81″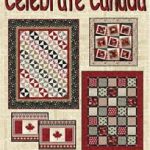 | | |
| --- | --- |
| | A wonderful collection of projects to make using Northcott's new Oh Canada line of fabrics! |
And our most recent best selling pattern – Prelude to Winter.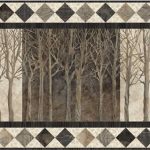 | | |
| --- | --- |
| | This pattern uses the panel and co-coordinating fabrics from the Stonehenge Elements line of fabric by Northcott. The pattern includes instructions for both the bed runner and wall hanging. |
I love working with Stonehenge fabrics for a few reasons:
They're made by Northcott so they're exceptional quality.
They feel WONDERFUL.
The designs have so much depth and variation that no two quilts made with them will look exactly the same.
The themes range from nature, patriotic and juvenile to animal print, holiday and sewing supplies, but they all have that same wonderful Stonehenge feel to them and many of the fabrics co-ordinate from one line to another.
There are wide backings also available.
Use Stonehenge fabrics in your favorite "pre-cut" pattern
There's a wide variety of pre-cuts available in the Stonehenge fabric line. Instead of jelly rolls and layer cakes, Stonehenge fabrics come in the following aptly named collections:
Chips – contain 42 – 5″ x 5″ squares (use in any pattern calling for charm squares)
Tiles – contain 42 – 10″ x 10″ squares (use in any pattern calling for layer cakes)
Strips – contain 40 – 2½" x WOF strips (use in any pattern calling for jelly rolls)
Rolls – contain 10 – fat quarters (use in any fat quarter friendly pattern)
As you can see, the possibilities for Stonehenge fabrics are ENDLESS!! Lucky for me, this week I get to play with Northcott's new Stonehenge Elements fabric line. Although Nellie and I have already used this fabric line to design our Prelude to Winter pattern, I'm excited to use the other colorway – Blue Planet. After looking through Northcott's website and talking about 10 ways to use Northcott's Stonehenge fabrics in your quilts, I can't wait to get started!!
This is part 1 of 5 in this series.