My sew along project this week is a fabric journal cover. When I was asked to prepare a project, my brain went blank. Then I started seeing potential projects everywhere. I now have loads of ideas. And for those that know me – I get obsessive about this kind of thing so be prepared.
Many times I lamented that I have no time to sew for fun, no time to experiment and no time to make some of those items that I wanted to make for quite some time. Well – I made time and it seemed the more that I created, the more the ideas for enhancing this basic journal cover kept popping into my head. I know I have to stop at some point, but I can't. So be prepared for lots of information and lots of pictures.
Plus it's a great way to learn all the ins and outs of the Husqvarna Viking H|Class 100Q.
Yes – all the journal covers in this sew along were sewn exclusively on the H|Class 100Q.
Let's get started. Here's a list of materials that you need. By the way – you can cover any book – just adjust the measurements and you're good to go.
This journal measures 13 1/4″ W x 8 1/2″ H.
I must add a seam allowance and a little extra for ease.
Therefore the formula is:
the width of the book (13 1/4″) + seam allowance (1/2″) – [1/4″ for the left side and 1/4″ for the right side] + 1/4″ for ease. The same formula applies to the height of the book.
= The final size will be 14″ x 9 1/4″. I cut my piece slightly larger – once I was finished with any stitching – then I trimmed it down to the correct size.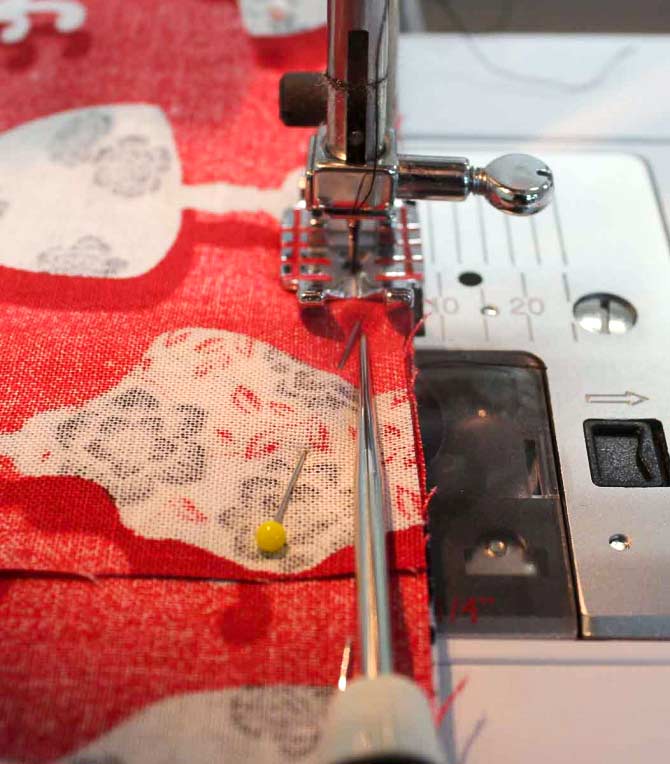 Tomorrow we're going to look at some creative ways to dress up that basic journal cover. Don't forget to get your supplies out and make a cover today. Send a picture so we can post it and admire your creativity.