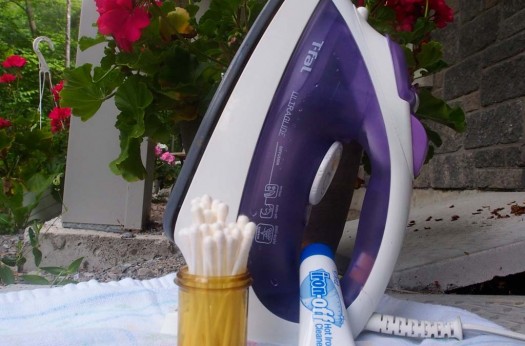 Hey Everyone, welcome back to Cool Tool Thursday.
My iron has never been such a mess. I am always so careful to use pressing cloths and Teflon sheets for applique and other fusible products to keep all that nasty glue and gunk off my iron. Well, I was making a memory quilt last week and I didn't use a pressing sheet to apply the fusible interfacing.
The results of not using a pressing sheet look like this.